Weather in the City
Bangkok

has a tropical monsoon climate and generally remains hot and humid throughout the year. An ideal vacation spot, Bangkok is almost a year-round destination. Every season has a distinct charm and the city is at its enchanting best all months of the year.
However, the peak season is between November and March when the tourist footfall is particularly high. The months of March, April and May are the hottest.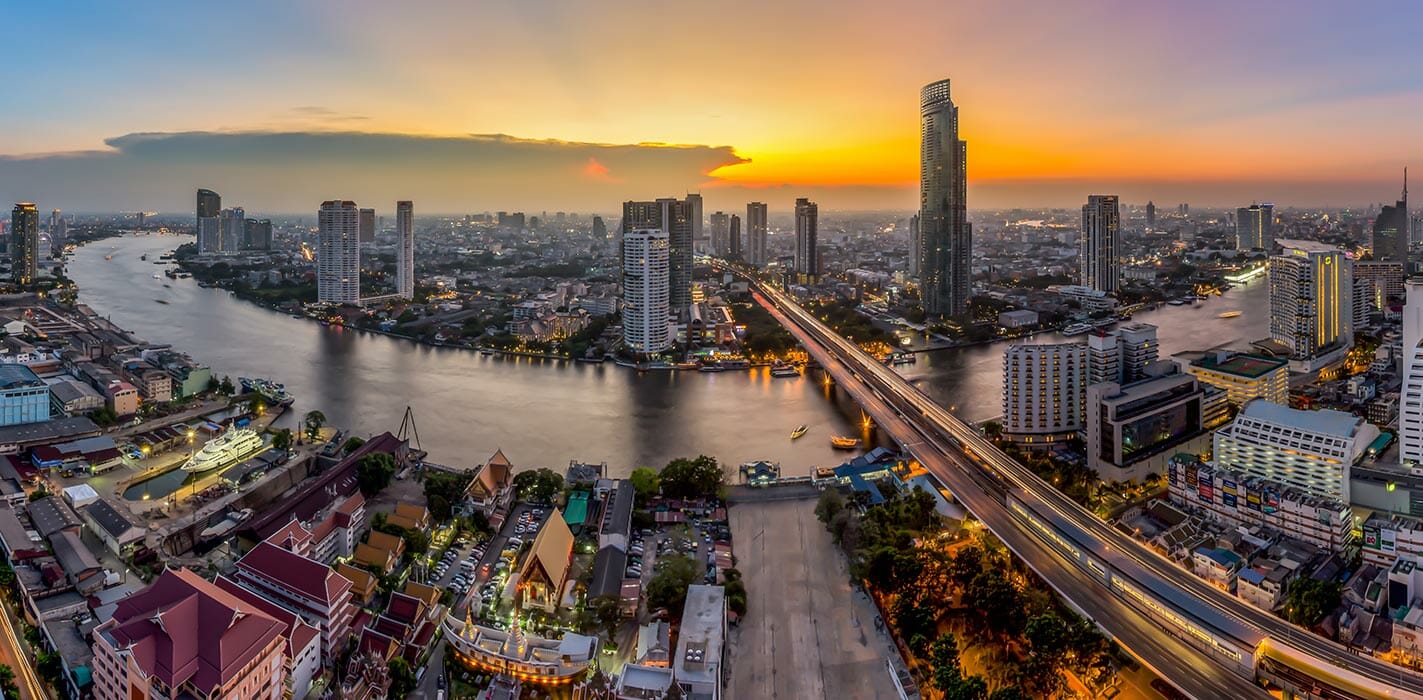 Month :

December to February (Cool 20')
Regarded as the 'cold months', this is the perfect time to explore Bangkok on foot. In the evenings temperatures can drop below 20 degrees Celsius.
Month :

March to May (Hot 30')
Although these are Bangkok's hottest months, it is also the time when Bangkok celebrates the Thai New Year with great festivity and cheer. Sudden bouts of rain are a welcome change and boat cruises, mall shopping and lounging by the pool are highly recommended. Don't forget to carry your sunglasses and buy yourself a hat there!
Month :

May to October (Raining 30')
Regarded as Bangkok's 'low season', this is a great time to visit the city as you can fetch some great deals on hotels and excursions. The frequent bouts of rain do not deter tourists from indulging in a range of indoor activities like shopping, visiting aquariums and temples as well as entertainment complexes.
The Airport
Bangkok's

main airport is the Suvarnabhumi International Airport. It is located more than 18 miles east of the city and handles all international flights as well as some domestic flights. The older Don Muang Airport serves some domestic flights and several budget airlines. If you are already in Thailand, you can take a train from a variety of cities in Thailand to Bangkok's main train station, the Hua Lamphong Station in the heart of the city. There are three bus terminals each serving various areas of Thailand. Driving is not recommended in Bangkok: it is known for its traffic congestion.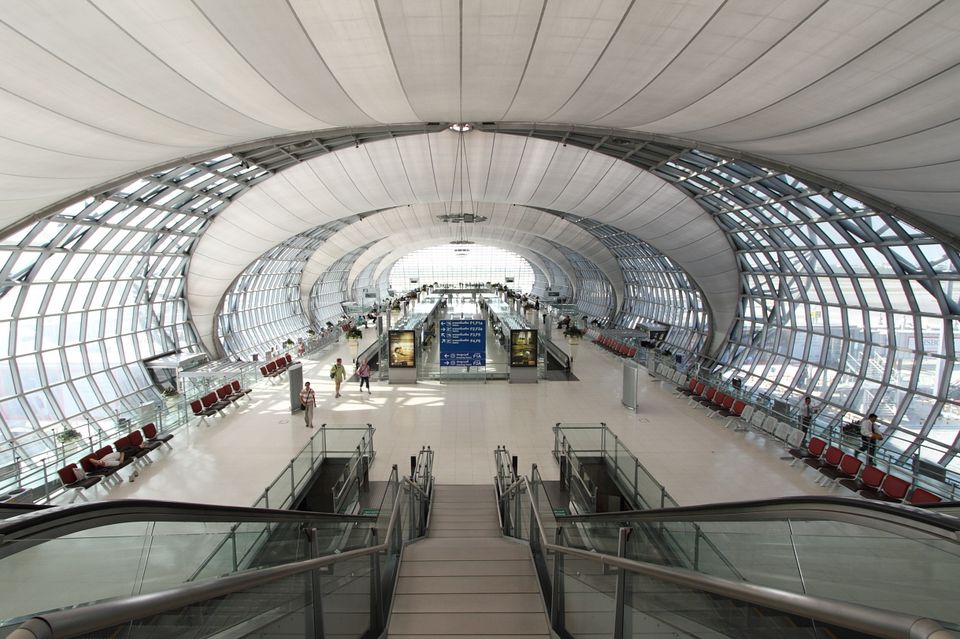 Getting Around
There are several other ways to get around Bangkok. Taxis are everywhere and are easily hailed. Make sure that you choose an official taxi and ask for the driver to use the meter. Tuk-tuks are three wheeled, open-sided vehicles powered by a motorcycle engine. They do not have meters so fares should be negotiated before you begin your trip. On just about every street corner you will find motorcycle taxis. A motorcycle taxi is an inexpensive and quick way to get around Bangkok. Fares are negotiated before you start your trip. Seeing Bangkok on foot is not easy, and don't even think about driving.